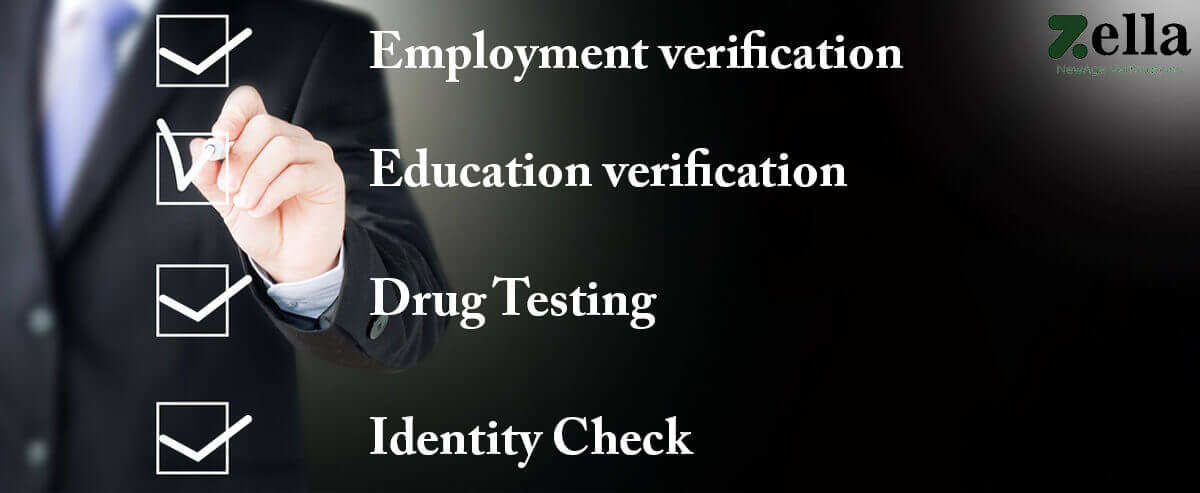 5 Types of Verifications That Employers Should Consider
If you are in the corporate sector or business, you might know about the verification process. Verification for business whether it's an employee at a basic level or higher level is critical to prevent any fraud or crimes. Many businesses conduct verification for employees to ensure they are hiring the right candidates. While some businesses rely on resume information or LinkedIn accounts. In addition, there are companies that conduct verification for specific job positions. If you are restricting or have not adopted verification, there are some verifications that you can start with. There are different types of verifications with different purposes that you can use for your organization. 
Here are Some of the Verifications That You Can Adopt for Your Organization: 
1. Address Verification 
Millions of people fake their identities or pretend to be someone else to get a job. Some candidates in order to enter a specific firm fake their address details to say they are credible or have been living there over the years. The fake address can lead to undelivered documents, delay in work or wrong delivery, specifically if you are hiring a remote candidate. Address verification will help you ensure your company does not hire fake candidates and add more security. In addition, if you are hiring for financial positions, significant job roles, or remote positions, address verification is a must. 
2. Education Verification 
Just like address verification, there are candidates faking their educational credentials. Often there are scandals or fake document cases found in the world. There are people who buy fake degrees to get into a company. Therefore, it is important to verify their education. Some people say they do not need verification, but asking questions related to degrees can expose the candidates. Contrary to belief, candidates can pass interviews with preparation related to subjects. Moreover, you will not spend hours interviewing a single candidate. 
3. Identity Check 
Faking an identity is not uncommon, there are many cases where candidates enter a company with an entirely fake identity. Right from education credentials to address or other details, they fake their identity. Either to get a good job, to conduct a crime, or gather information. There might be different reasons for candidates to fake their identity, and it will directly impact your company. Not verifying your employee's identity means you will put your company in a dangerous position. 
4. Professional Reference Check 
Whenever employees send resumes, they share references. Many companies often hire employees based on their references. But have you ever considered these references to be fake? There are candidates who might have the right education and identity, but they use fake references. Employers when contacting these references for understanding better about employees, get pre-planned responses. This leads to wrong hiring decisions, so professional reference checks are helpful. 
5. Criminal Record Check 
A criminal record check is a must for any business or employee at any level. As a business, hiring an employee with a criminal background will directly impact your business reputation. In case the news gets out or they conduct any criminal activity at your workplace, you are directly putting your staff at risk. Therefore, conducting a criminal record check is a must irrespective of an employee's job position. 
Final Thoughts
Different verifications are available which help businesses to ensure they are acquiring genuine candidates for their organization. These are some of the 5 verifications that employers can use for hiring good employees. The verification can help you identify different aspects of candidates like education, identity, references, etc. In addition, you can hire third-party companies to help you verify candidates on your behalf.