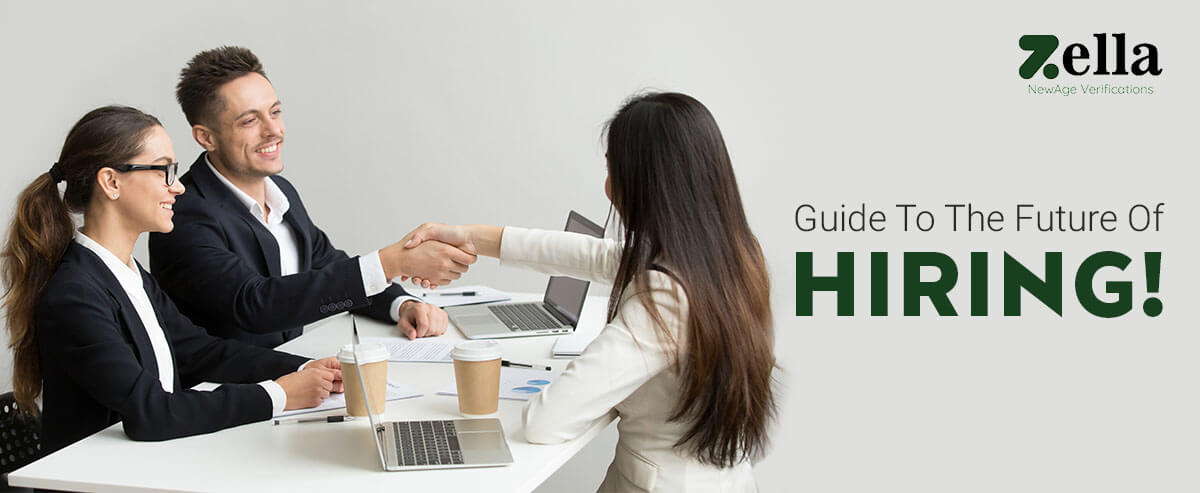 A Comprehensive Guide To The Future Of Hiring
Blind recruitment is one of the major concerns faced by companies in their workplace hiring processes. Be it any type of scope of job search, there is a great shortage of reliable processes and results to find the right candidate. That's because one major factor is being missed i.e. pre-hiring employee background verification or background screening processes.
The majority of the firms are relying on employee screening companies to analyze the candidate's work culture, personal and professional background, criminal details, and much more. That's where you need the employee verification services in practice.
Employee Background Check: Rising Need For Better Hiring
Before deciding on the recruitment processes, employee background verification is more than necessary. An essential screening phase can help the organization to find a decent and focused workforce that can keep the company secure from potential threats.
A comprehensive review of the commercial, financial, personal, criminal, and other entities can help you ensure that the employee is telling the truth when compared with the resume. Although not all candidates lie in their resumes, there are a few that share the wrong information in desperation of hiding something or to get employment.
A background verification company will ensure to find out every major to minor detail about the employee before forwarding him/her to the organization. No matter how good someone is at lying, they would use everything in their power and networks to bring out the truth.
The majority of the organizations are facing the concern of wrongful employment and that's what increases the need for background verification companies. These agencies can keep you ahead of fraudulent individuals without any hassle.
Vital To Maintain Company's Reputation
Needless to mention, employee screening and background check services are important to boost the company's reputation. Employees are one of the pillars of any organization and companies are liable to them for most of the concerns. Thus, it is important to remain cautious while processing the hiring process. An unfaithful employee can be like a curse to the firm and harm its reputation in case of any fraudulent or theft activity.
The employee screening and verification process is a tedious and time-taking process and not all firms can handle them at their ends itself. That's what brings the need for a reputable and experienced background verification company. The importance of the beforehand check can be understood with the fact that even the most popular and big names in the market are using these services for the entire hiring hierarchy at their firms.
Foolproof Process Of Employee Background Check
Every company relies on employee background checks these days to ensure their workforce and work culture are free from any adverse situation. The employee background analysis brings out some useful information that can be quite valuable for the employer. Be it any major or minor lie, fake degrees, wrong address, or anything they are hiding, the employee background check process can unfold every hidden truth.
Choose Zella For Background Verification Services
Zella Information Private Limited comes with a flexible process and approach to background verification or screening services. We can help with framing a unified program to work with all sorts of organizations and workplaces in achieving the most reliable and work-oriented staff. Our team works proactively and focuses on improving the verification process to avoid missing any crucial detail.
Our services can be both money savers as well as cost savers while bringing the most suitable results for your organization. We do not compromise on the quality of performance and help in extending the employee community by keeping customer satisfaction at its core.
Be it personal, professional, criminal, or any verification, we at Zella Information Pvt. Ltd. never refrain back from delivering potent outcomes.