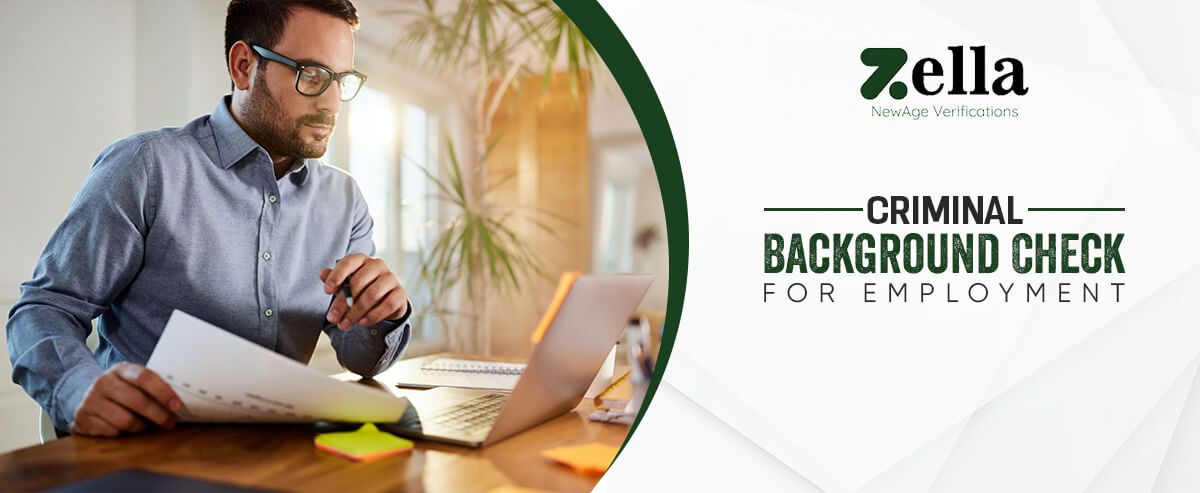 Criminal Background Check for Employment – How It Works?
Criminal background check is highly crucial for every organization, but not all organizations conduct criminal checks. Before hiring an employee, educational credentials are checked, but criminal record checks are not considered important by organizations. However, that's not the case, it's a vital element before hiring to prevent any criminal activity later. The process involves looking through various publicly accessed documents to know about the criminal history of the applicant.
Why is it important for organizations?
For organizations, keeping their workplace and work safe and secure is vital. In simple words, employees with spotless pasts are more secure for your organization compared to others. For instance, if you hire a fraudulent employee without considering his history, you never know they might be working for your rival company to leak information. Moreover, there might be chances that the potential employee is taking a job with fraudulent documents.
That's why it becomes important for companies to cross-check criminal background checks to ensure employees are safe for organizations. Similarly, it's important for employees to verify their documents to build trust with the company as well as a smooth hiring process.
Where do organizations check criminal records for employees?
District court
State court
Magistrate court
High court
Supreme court
Trustworthy legal sources
How can companies proceed if they have a criminal record?
If you find a candidate with a criminal record, it's important for you to handle it with care. There are a few things organizations should consider:
Talk to them:
Not all arrests or criminal records are guilty. There are many people who suffer from false cases. The thorough screening will give you details on the past. Have an empathetic talk with the candidate, and give them a chance to defend. If they are skilled and can benefit your organization, you can resolve the issue and move forward.
Consult legal team:
If the candidate has a strong criminal record, it is important you consult your legal team to understand what you can do about the situation and if it will impact your company or not.
How do criminal background checks for employment take place?
Criminal background check for employment can take place in the following steps:
Build a consistent and strong background check policy for your organization. So, good candidates contact you to safeguard your organization.
Ensure that your privacy policy for the organization is legal and fulfills all legal requirements.
Choose a good quality company like Zella to conduct a background check with detailed analysis.
Allow the candidate to defend and clear mistakes, if found something on record
Make your decision about a candidate
How can Zella help you with criminal background checks?
You can take advantage of Zella criminal check services for your hiring process. Zella offers the best quality thorough criminal background checks from trustworthy sources with evidence to ensure you hire the best talent in your organization.
Conclusion:
Criminal background check is highly crucial for employers to ensure they are hiring the right candidate. The process takes place along the hiring process so companies can make their decisions effectively.