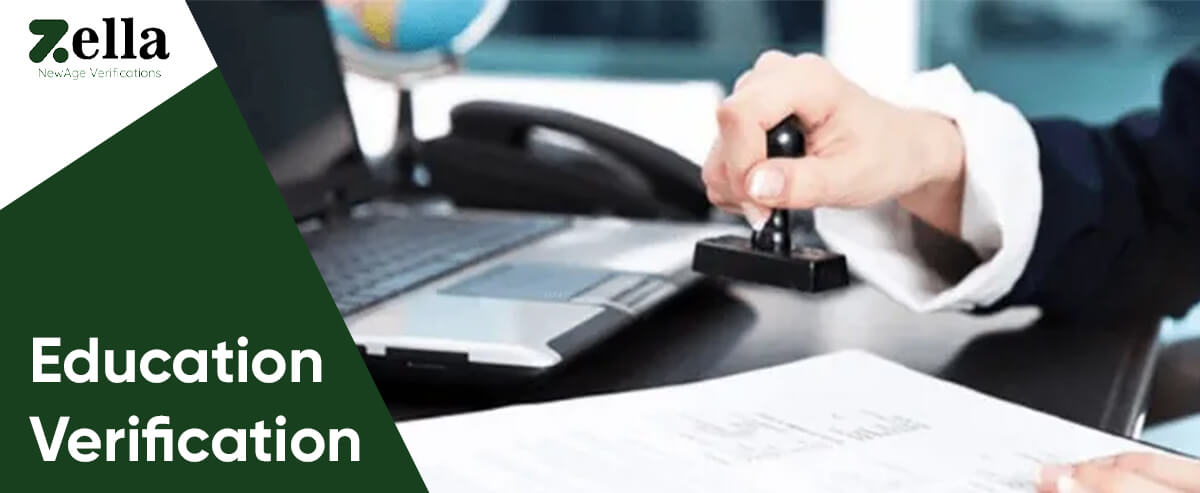 Education Verification: Why is it a Need?
Society often judges a person by the number of degrees they have to their name. A person's intellect and abilities are often measured by their educational qualification. This is especially true in the competitive world of job markets. Everyone is seeking the best and the brightest of the lot for their company. Securing amidst this chaos seems nothing less than a herculean task.
But not everyone traverses the path of honesty and truth, some get deflected to the shady grooves of dishonesty. In order to secure a high-paying job some people might adopt unethical means. It is not uncommon for people to fabricate their educational qualifications on paper. Therefore as an employer, you must remain vigilant. In times like these an education verification can save you from facing grave consequences. 
Benefits of Education Verification
Verifying a potential employee's educational credentials can help you narrow down your choices. Corroborating the facts one sees on the paper with tangible facts can help you in figuring out whether a person is as honest and sincere as they say. 

A person who can forge their educational qualifications is capable of fabricating other documents as well. Education verification can ensure that your potential employee is exactly the person they say they are. Hiring a fraudster or a scammer can pose a threat to subsequent company theft and fraud. 

Hiring a person with a fake degree can make your company a legal liability. Employing a person who has committed forgery can land you in legal trouble. Not to mention it can be highly damaging to your company's brand image as well. 
Education Verification: Who to Consult?
Zella Information is the best choice if you are looking for someone to carry out an education verification. Zella Information has an extensive network of experts all over India. The team at Zella Information is equipped with advanced technology and excellent investigative skills. Zella Information provides one with a comprehensive and detailed report of their findings.
They are quick, effective, and extremely efficient. Zella Information makes sure that you have all the right facts with you to make the best decision for the future of your company. As part of the education verification, Zella Information provides their clients with information such as:
The nature of the degree obtained

Name and detailed background information

Age of the subject 

Attendance Date 

The date of degree completion 

Enrollment 
In Conclusion 
Education Verification is an essential element of any pre-employment background check. It is helpful in figuring out the level of integrity and sincerity of a candidate. Zella Information is without a doubt the best choice for all your verification needs. You won't ever have to worry again with Zella Information by your side. They are a true companion who has got your back even at the trickiest of junctions.