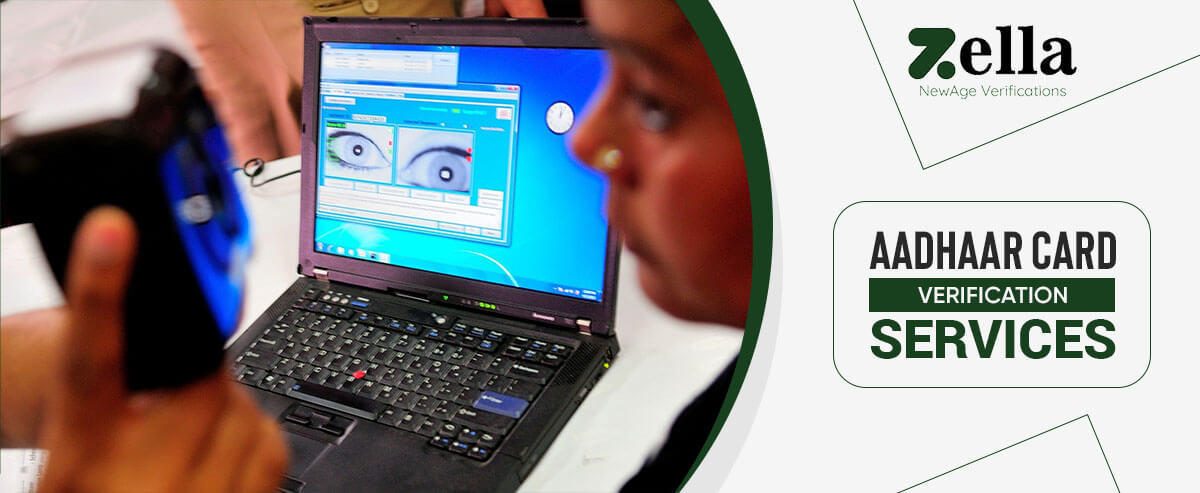 Everything You Need to Know About Aadhaar Card Verification
In today's digital world, we often need to verify our identity when applying for jobs, rental housing, and more. One way to accomplish this is with an Aadhaar card – a government-issued ID that can be used for identification purposes in India. But how do background verification companies use the Aadhaar card for verification? Read on to find out everything you need to know about Aadhaar card verification!
What is Aadhaar Card Verification?
Aadhaar card verification is the process of verifying the authenticity of an Aadhaar card. This can be done online, through a designated website, or offline, through a government office. The process of verification involves checking the cardholder's identity and address against the information contained in the Aadhaar database. If the information matches, the card is considered to be valid. Otherwise, it is considered to be invalid. There are several reasons why someone might want to verify their Aadhaar card.
For example, they may want to ensure that the card is genuine before using it to apply for a government benefits program. Or they may want to check that their personal information has not been compromised by someone who has obtained a fake Aadhaar card. The Aadhaar-based verification platforms are estimated to reduce hiring costs by 60%. However, verifications don't end here. Regardless, employers should conduct profile and reputation checks using education verification, identity check verification, address verification, criminal record check, etc.
As an initial step, employers use Aadhaar to verify identity. Fake identities can be rejected immediately. However, a profile and reputation check needs to be added before a candidate can be classified as a good hire. Those who lie, omit, or cheat on their application may be dismissed by employers. The right approach to background screening is a holistic background verification program, and Aadhaar verification is only one stepping stone, not the entire picture.
With Aadhaar Card What details Can BGV companies take?
Now, when it comes to background verification (BGV) companies, they can take different types of details from your Aadhaar card. For instance, they can take your biometrics data, which includes your fingerprints and iris scan. This data is used for identity verification purposes.
Apart from that, BGV companies can also take other details from your Aadhaar cards such as your address, date of birth, and more. These details are used for various purposes such as checking your background history or verifying your identity. 
Criminal records:  BGV companies may also use your Aadhaar Card to check your criminal records. This is done by cross-checking the information provided on the card with government databases like the National Crime Records Bureau or local police databases. 
Credit history: BGV companies can also take details from your Aadhaar cards such as past loans and credit history. This helps them assess your financial standing and if you are eligible for a loan or not.
Police verification:  BGV companies can also use their Aadhaar card to get information from the local police stations. This is done by cross-checking the details on the card with those in the database of the local police station. 
Moreover, BGV companies can also use your Aadhaar Card to check your educational qualifications and employment history. All these details are used to verify and authenticate your identity and background.
Conclusion
Aadhaar card verification is an essential process for Indian citizens. It ensures that the Aadhaar number you hold matches your details and helps prevent identity theft. We hope this article has provided you with a comprehensive insight into the whole process, from what it is to how to go about doing it. With these steps and tips in mind, you should be able to easily verify your Aadhaar card without any issues or delays.