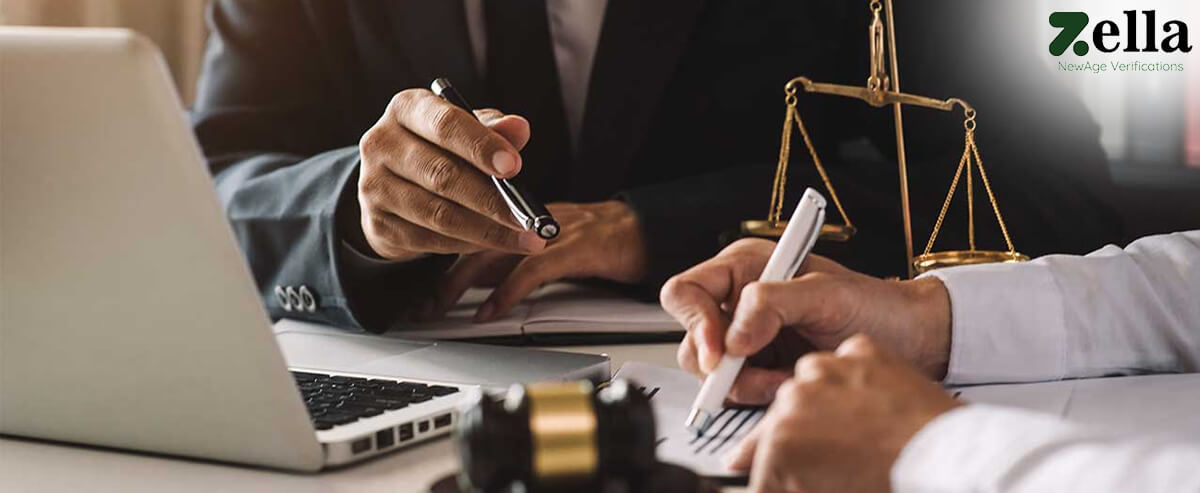 How a Court Record Search Can Help with Due Diligence in Business Transactions?
Due diligence is a critical process for businesses when entering into transactions with other companies or individuals. Due diligence is an extensive process of scrutinizing the other party to uncover possible legal, financial, and reputational liabilities. Among the pivotal facets of due diligence is conducting a meticulous court record search. This blog aims to discuss how a court record search can bolster the due diligence process in business transactions.
Types of Court Records to Consider in Due Diligence
When undertaking due diligence, businesses ought to take into account a diverse range of court records that may be relevant to the assessment of legal and financial risk. These include criminal records, civil litigation records, bankruptcy records, UCC filings, and other relevant records. Each type of record can provide valuable insights into the other party's history and potential risks.
Benefits of Court Record Search in Due Diligence
A court record search can provide several benefits when conducting due diligence. Firstly, it can help identify potential legal issues such as ongoing lawsuits, judgments, or criminal charges against the other party. Secondly, it can help verify claims and representations made by the other party. Thirdly, it can help evaluate the financial health of a company by identifying bankruptcy filings or other financial challenges. Lastly, it can help mitigate legal and financial risks by identifying potential issues upfront.
Steps for Conducting a Court Record Search
Conducting a court record search requires several steps. These include identifying the right jurisdiction and court, understanding court records and terminologies, choosing the right search method, and complying with privacy laws and regulations.
Step 1: Identify the Right Jurisdiction and Court
Determine the specific court where records are kept

Know which jurisdiction has control over the case

Research local, state, or federal courts to find the right jurisdiction
Step 2: Understand Court Records and Terminologies
Learn the various court records types such as judgments, orders, and opinions

Familiarize yourself with legal jargon and terminologies used in court records

Understand the information that can be obtained from each type of record
Step 3: Choose the Right Search Method
Choose a search strategy that best meets your needs

Choose between manual or automated searches

Consider the scope and depth of the search required
Step 4: Comply with Privacy Laws and Regulations
Be aware of privacy laws and regulations when conducting a court record search

Protect the privacy of the individuals involved

Ensure that the search is conducted legally and ethically to avoid any legal repercussions.
Limitations of Court Record Search
In order to mitigate these limitations, it is imperative to adhere to best practices when performing a court record search. This may entail enlisting the services of a reputable background screening company, such as Zella Information Services, leveraging diverse sources to corroborate discovered information, and maintaining detailed records of the search and its outcomes.
Best Practices for Conducting a Court Record Search
Conducting a search of court records requires strict adherence to established protocols to navigate legal restrictions. This necessitates engaging the services of a reputable background-verification enterprise, such as Zella Information Services, utilizing multiple sources to validate findings, and recording the entirety of the search process and its outcomes.
How Zella Information Services Can Help Businesses?
At Zella Information Services, we provide comprehensive court record search services to help businesses conduct due diligence effectively. Our team of experts is experienced in identifying potential risks and providing reliable information to help businesses make informed decisions.
Conclusion
In conclusion, a court record search is a critical component of due diligence in business transactions. It can provide valuable insights into potential legal, financial, and reputational risks associated with the other party. By following best practices and working with professionals like Zella Information Services, businesses can conduct effective court record searches and mitigate risks in their transactions.