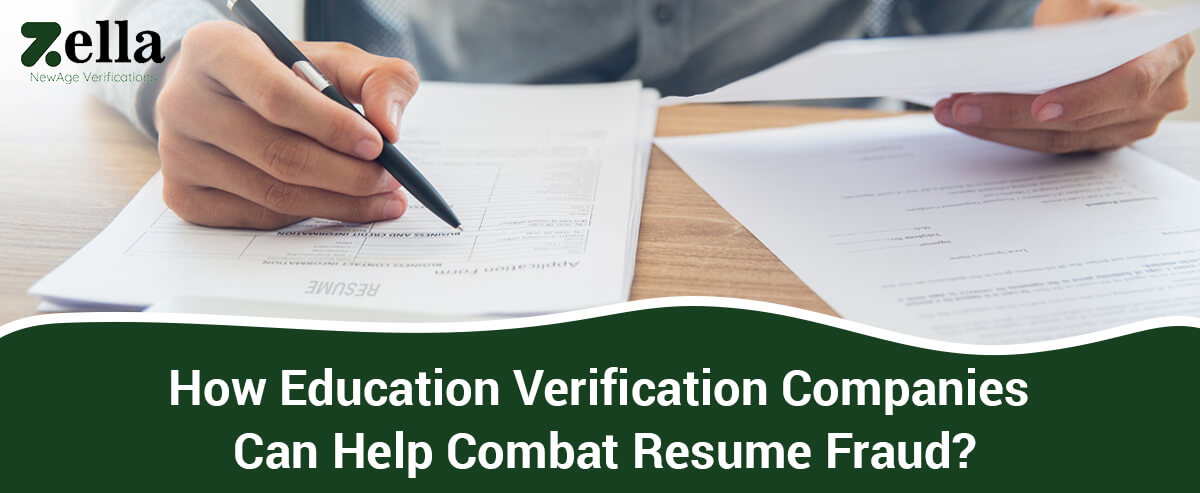 How Education Verification Companies Can Help Combat Resume Fraud?
Resume fraud is a growing problem that affects both employers and job seekers. With the increasing competition in the job market, some job seekers are resorting to falsifying their educational background to gain a competitive edge. This has serious consequences for employers who may end up hiring unqualified candidates and also for job seekers who may face serious consequences for misrepresenting their education credentials.
How Resume Fraud Occurs
Resume fraud is a growing problem that affects many job markets around the world. It is a deceptive practice that occurs when job seekers intentionally manipulate and fabricate information presented on their resumes with the aim of enhancing their appeal to prospective employers. Among the most frequently encountered forms of resume fraud is education fraud, whereby applicants misrepresent or falsely claim their educational credentials, qualifications, and achievements.
Instances of fraudulent misrepresentation on resumes can span from minor embellishments to complete fabrications. For instance, a prospective candidate may claim to hold an academic degree from a renowned university, despite only having completed a mere handful of courses. Conversely, an individual may falsely assert that they have attained a degree from a non-existent institution.
Resume fraud can have serious consequences for employers. Hiring unqualified candidates can have negative consequences such as reduced productivity, low morale, and high employee turnover. It can also damage a company's reputation and lead to legal issues, with employers being held liable for resulting damages.
The Role of Education Verification Companies
To combat resume fraud, education verification protocols are essential to verify the accuracy and authenticity of a job candidate's education details. Education verification companies play a crucial role in providing impartial and reliable third-party authentication of a candidate's educational history.
Education verification companies perform a variety of verification checks aimed at ensuring the accuracy and legitimacy of education-related information provided by job candidates. These verification checks may include scrutinizing academic records, verifying degrees, and confirming attendance at educational institutions. These companies establish close collaborative partnerships with universities and colleges to enable them to access reliable and comprehensive education-related information. By leveraging their expertise, education verification companies help employers to make informed hiring decisions that are anchored on authentic and precise information.
Benefits of Education Verification for Employers
One of the benefits of working with education verification companies is that they have the expertise and resources needed to conduct thorough and accurate education verification checks. This is especially important for employers who may not have the time or resources to conduct these checks themselves.
Education verification benefits job seekers as well by establishing credibility and enhancing their chances of securing employment opportunities. It also serves as a safeguard against negative consequences that may arise from misrepresenting education credentials, maintaining the integrity and authenticity of education credentials and upholding ethical standards in the hiring process.
How to Choose the Right Education Verification Company
When choosing an education verification company, it is important to consider factors such as their experience, reputation, and customer service. One of the top education verification companies includes Zella Information Services.
Zella Information Services is a renowned company in the field of education verification, dedicated to delivering precise and comprehensive services to job seekers and employers. Their team of skilled professionals collaborates closely with universities and colleges to ensure the accuracy of the information provided. Moreover, they offer tailored solutions to cater to the distinct requirements of their clients.
Conclusion
In conclusion, education verification is a critical process in combating resume fraud. Education verification companies play a vital role in ensuring that employers can make informed hiring decisions and that job seekers can build their credibility and trustworthiness. By working with a reputable education verification company like Zella Information Services, employers and job seekers can ensure that their educational credentials are accurate and truthful.