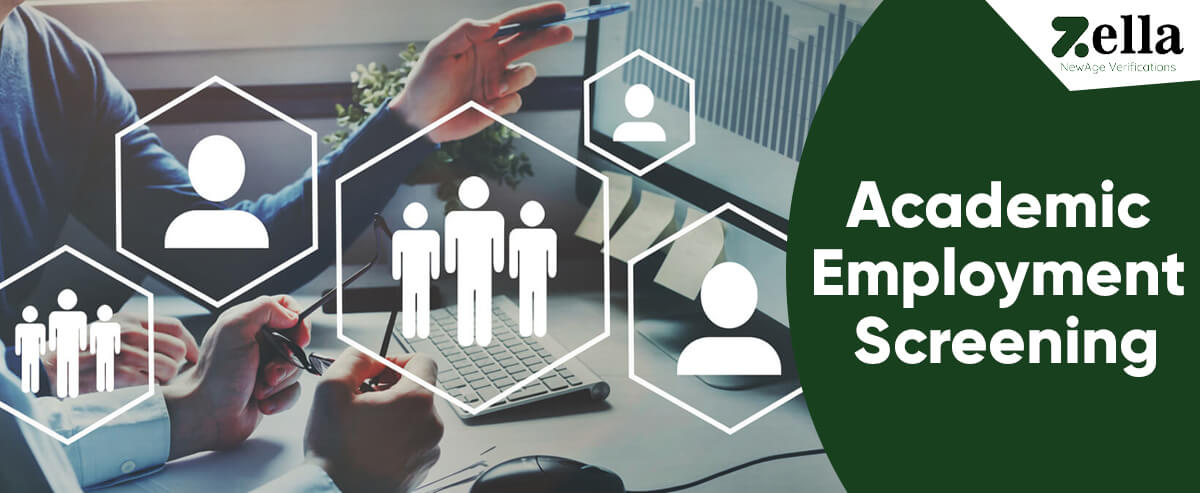 Identifying the Need for Academic Employment Screening
Academic employment screening is the process of verifying the qualifications and credentials of potential employees who work in academia. This includes checking the degrees and transcripts of applicants to ensure that they are legitimate and have not been falsified. It also includes conducting background checks on applicants to make sure they do not have any criminal convictions.
One of the main purposes of academic employment screening is to verify the credentials of potential employees. This helps to ensure that only qualified individuals are hired for jobs in academia. In this article, we will explore other reasons why it's essential.
How improper education screening can be detrimental to your company
It is important for businesses to properly screen the education of their employees. A recent study found that a majority of businesses do not properly vet the educational backgrounds of their workers. This can be detrimental to the company in a number of ways. Some of these include:
Increased Employee Turnover:
Employees who are not qualified for their jobs will often leave them in search of one that is a better fit. This can lead to high employee turnover rates, which can be costly for businesses.
Unqualified employees are more likely to produce poor work performance than those who are properly educated for their positions. This can lead to decreased productivity and lower profits for companies.
If an unqualified employee commits a crime or performs poorly on the job and causes damage, the business may be held liable. Expensive legal fees and settlement could be a result of this.
What are the best practices for education verification checks?
Education verification checks are an important part of ensuring that employees have the qualifications they claim to have. However, not all employers know how to conduct these checks properly. In this section, we will explore the best practices for conducting education verification checks and provide some tips on how to get the most accurate results.
When conducting an education verification check, it is important to gather as much information as possible about the employee's educational history. This includes:
The name of the school or institution attended

The date of graduation/completion (or last attendance)

The degree or diploma earned

Any other relevant information (e.g. major area of study, honors received)
Tips for Conducting Education Verification Checks
Here are a few tips on how to get accurate results when conducting education verification checks:
Contact Schools Directly

:
One of the best ways to verify an employee's educational history is by contacting schools directly. Most schools keep records of their alumni and can easily confirm whether or not an individual has attended their institution. 
Request Transcripts from Previous Employers

:
If you are unable to contact schools directly, you can request transcripts from previous employers instead. Many employers keep records of their employees' academic qualifications and can easily provide them upon request. 
Check for Counterfeit Degrees

:
It is also important to be aware of potential cases of counterfeit degrees being presented by employees during verification checks. To avoid this, be sure to compare any degrees or diplomas provided by employees against official documentation from accredited institutions.
Advantages of Academic Employment Screening
There are many advantages to academic employment screening. Some of the key benefits include:
Academic institutions have a responsibility to ensure the safety of their students and staff. Employment screening can help identify potential risks and prevent them from harming anyone.
A good employment screening process can enhance the reputation of an institution by demonstrating that they take employee safety seriously. It also shows that they are willing to invest in measures that improve safety overall.
The cost of hiring a bad employee can be significant. By conducting pre-employment screenings, institutions can reduce the chances of making a bad hire and save money in the long run.
Conclusion
In this article, we have discussed the need for education verification checks. We also discussed that after gathering the required information, you can begin verifying it with the appropriate authorities. This may include contacting the school directly or requesting a transcript from the employee's previous employer(s). It is also important to ensure that any degrees or diplomas obtained by the employee are actually legitimate and not counterfeit.