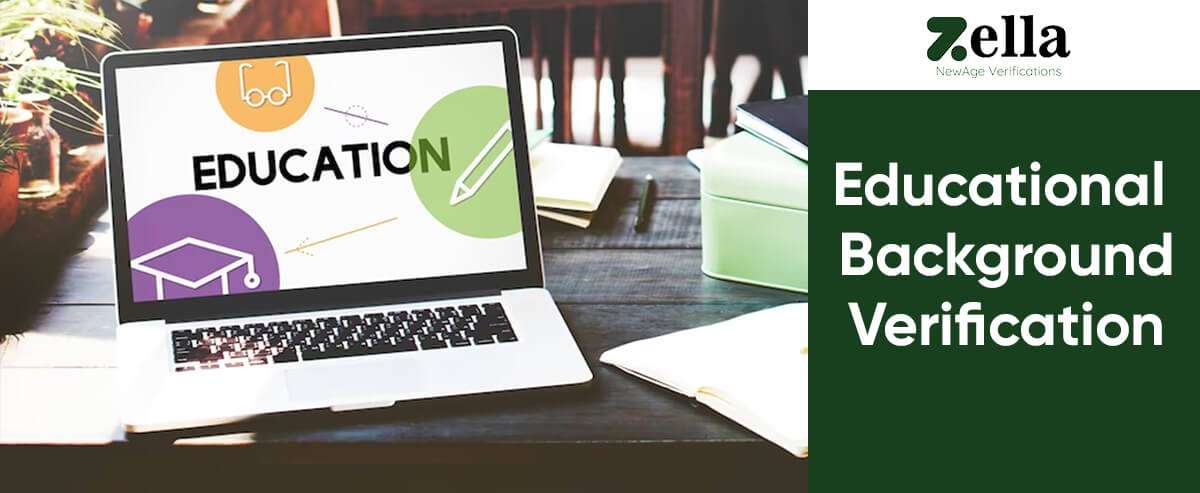 Risks of Not Verifying an Employee's Educational Background
When you're hiring someone, it's important to do your due diligence and ensure that you're getting the best possible person for the job. One way to do this is by conducting a background check on them. This can include verifying their education and employment history, as well as running a criminal background check. 
There are a number of companies, including Zella, that offer educational background screening services, so it's important to do your research and find one that meets your needs. Be sure to ask for references from past clients, and read reviews online before making a decision. 
Significance of an Education Verification Check
Education verification is an important process that helps ensure the accuracy of a candidate's academic records. By verifying education, employers and other organizations can be sure that the person they are interviewing has actually earned the degree or diploma they claim to have. 
Most employers require some form of education verification as part of the hiring process. This is because they want to ensure that potential employees have the qualifications necessary for the job. Education background checks are also commonly used for volunteer positions and other types of screening processes.
There are a number of reasons why education verification is important. Some of the key reasons include:
To verify academic credentials:
One of the main reasons for verifying education is to ensure that the credentials presented by the candidate are accurate. This helps protect both the individual and the organization from any potential fraud or misrepresentation.
Another reason for verifying education is to detect plagiarism. When academic transcripts are verified, it becomes easier to identify if someone has copied another person's work without giving them credit.
There have been many cases where individuals have falsified their academic transcripts in order to gain employment or admission into a school or program. By verifying education, these individuals can be easily identified and prevented from committing fraud.
The Risks of Not Verifying an Employee's Educational Background
Employers take the time to verify an employee's education before hiring them, as this is a key part of ensuring that they are getting the best possible candidate for the job. However, some employers do not take the time to verify an employee's education, and this can lead to a number of problems. There are a few risks associated with not verifying an employee's education before hiring them. Some of the risks are as follows: 
Hiring unqualified candidates:
If you do not verify an employee's education, you may end up hiring someone who is unqualified for the job. This can be costly and frustrating for both you and your team.
There is also a risk that employees will provide fraudulent documents in order to prove their education. This can be difficult to detect and can lead to serious consequences down the road.
If an employee is unqualified or has lied about their education, there is a good chance that they will perform poorly in their role. This can result in lost productivity and decreased morale within your team.
What Risks Can You Eliminate from an Education Verification Check?
An education verification check can help you to identify any potential risks associated with your chosen educational institution. By verifying the authenticity of your degree, you can eliminate the risk of being scammed or misled by an illegitimate school. You can also protect yourself from academic fraud, which can have serious consequences for your career and future prospects.
There are a few ways to conduct an education background check. The most common way is to contact the educational institutions in question and request copies of the individual's transcripts. However, this can be time-consuming and may not always be accurate.
Another option is to use a third-party service such as Zella Information Services. These services will verify an individual's academic history for a fee. They typically have a database of all accredited schools and can quickly confirm whether or not an institution is legitimate.
Conclusion
An education background check is a process by which an individual's academic history is verified. This typically includes verifying the individual's name, date of birth, and educational institutions attended.
While it may seem like overkill, conducting a background check is actually a very important step in the hiring process. By doing so, you can ensure that you're not bringing someone into your company who has a history of violence or theft, for example.