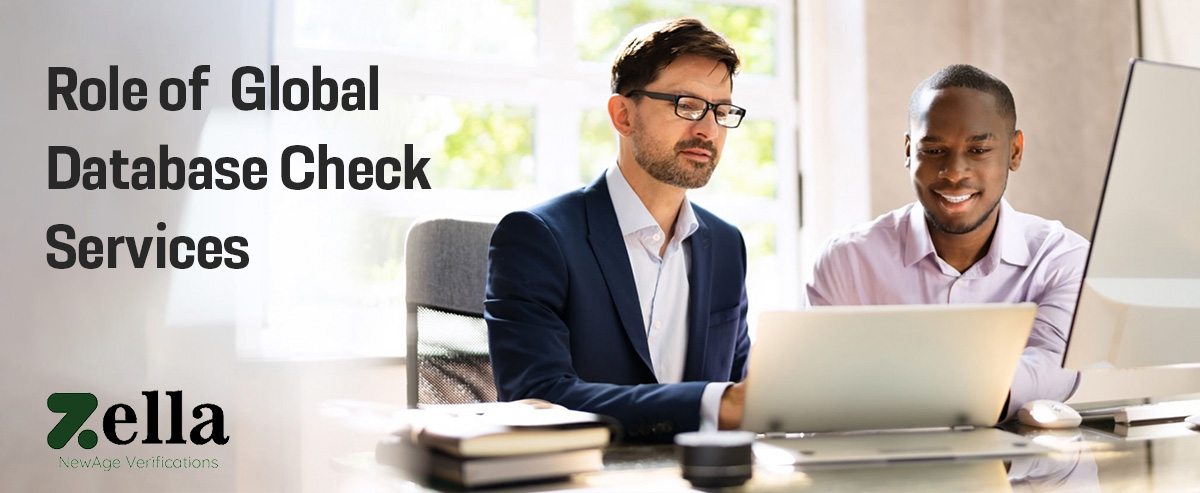 Background Checks Aren't Complete without A Global Database Check
Background checks are a vital component in the process of hiring someone for a job, but what if the applicant has been convicted of a crime? You might be required to do a criminal background check on the person you're hiring – and that's possible, but it's also possible that they may not have any record. The importance of global database checks services along with court and criminal records is outlined in this blog, giving you insight into when these might come in handy.
What is a Global Database Check?
A global database check, also known as a CRB (Criminal Records Bureau) check or police check, is a search of law enforcement and other government databases to verify an individual's identity and background. This type of check can help determine whether an applicant has any criminal history that could pose a risk to their job, their coworkers, or the public.
While most employers use background checks to screen out potential threats, this global data can also be used to confirm the identity of an applicant who may have temporary identification documents or other information that does not appear on a traditional background check report. This type of check can be particularly helpful for people who have lost their documentation or for people whose immigration status is unknown or pending.
A global database should not be confused with a criminal record checking service, which will provide only limited information about an individual's criminal history. Whereas, a global database check will provide detailed information about an individual's arrest, charge, and disposition records from all jurisdictions where the individual has been arrested or charged.
How to do a Global Database Check
If you're considering hiring someone who will be working in or near sensitive data, employee background verification is the best way to make sure they're not a criminal.
With the help of background check services, you can search over two million criminal records from more than 130 countries. You can identify whether someone has been convicted of any crimes, including serious offenses such as rape and murder. Keep in mind that this doesn't guarantee that the person you're considering is free of criminal activity. It's just one tool to help you make an informed decision.
To get a candidate verified in the global database, you first need to register with the service. Experts from this particular service will gather information from you regarding any person you would like to be searched for. Using the latest technologies the information provided by you will be verified through the Global database check. The service experts can also search by country or by category of crime (for example, violent crimes).
Each result will first include basic information about the person listed, such as their age and sex. On further search, you would be able to find out whether they have been convicted of any crimes and which country they were convicted in. If you're concerned about any particular person, the service experts would gather more details accordingly through an in-depth employee public database check. This will include information such as the type of crime they were convicted of, how long they've been in prison, and the sentence they received or has any outstanding warrants.
Conclusion
Background checks are a great way to ensure that your employees are who they say they are, but sometimes you just can't trust someone. That's where the global database check comes in handy. Overall, a global database check is a useful tool for making sure that your data remains safe. It can help you avoid hiring someone who has a history of serious criminal offenses.