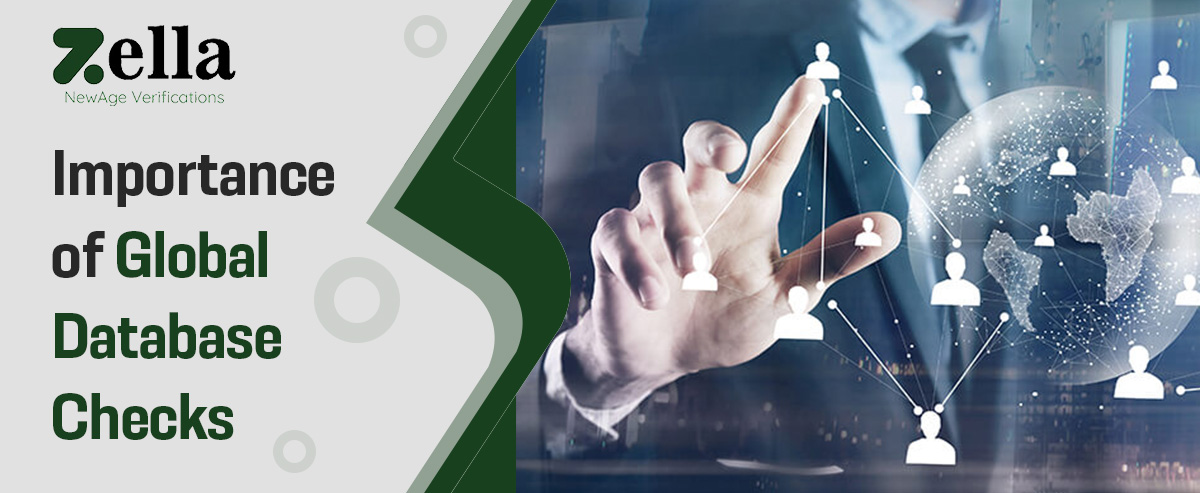 How Global DataBase Check Aids your Business?
The primary intention behind a global database check is to confirm if or not the candidate is looped with an organized crime. To put it simply, by conducting an employee global database check, you can asset if the candidate you are looking to hire is involved in fraudulent activities. A candidate submits a set of information regarding their address, education, housing, credit cards, and many others. However, it is essential to cross-check whether all the information provided is accurate. In addition to ensuring no involvement in crime, it also shows records of fraudulence.
A company's reputation lies solely in its employees and their dealings. Being such an integral part of the company body, it is essential to choose candidates with clean backgrounds. An honest candidate with the proper qualifications proves to be an asset to the company. Moreover, a global database check helps in identifying candidates that can bring potential harm to the company. You can mitigate the risk of the following by doing a database check:
Involvement in organized crime
Money laundering and bribery traits
Wrong political influence
Negative media exposure
Reputation Damage
Client loss
How the database check helps
As mentioned previously, the primary reason for the check is to eliminate all illegal or criminal activity involvement suspicions from a candidate's application. Additionally, it also gives proof of conduct. For example, if the candidate has left a previous organization suddenly, the database check can track if the departure has been due to misconduct. Additionally, it greatly helps in hiring those who have a work ethic and can work in teams.
Tracking Candidate's Experience
The global database check helps in tracking the candidate's experience. A lot of companies have an exclusivity policy. Therefore, if the candidate is working for some other organization, it can be tracked.
Eases Hiring
This process eases hiring. With a plethora of applications, you can run a database check on your potential employees, ruling out those who have misconduct reports, negative reviews, false documents, no experience, etc.
Detects false documents
With the digital era producing fake ID cards and certificates at every step, hiring a candidate with false documents is harmful. The false profile, if not detected, will surpass a valid and eligible candidate. Thus, hiring these people will bring a loss to your company as you waste time and resources on them.
Eliminates fraudulent profiles
In addition to eliminating fake profiles, the database check helps you shortlist eligible profiles. A candidate with proper experience in the field they are going to be hired for is important for any company. Not only will they bring years of their experience, they greatly help the company in profiting from their work. Moreover, a fraudulent profile is just detrimental to any business.
Therefore, an employee database check is important to choose proficient workers. A hardworking and honest candidate will yield amazing results, soaring the business. By eliminating the risk of the candidate featuring on fraudulent profile lists, you can be sure of your hiring. A lot of companies provide unbiased services at nominal rates regarding database checks. They conduct a thorough background check and provide confidential information regarding the candidate to you. Therefore, you can look into these services if you are looking to hire new candidates for your company to ensure a proficient and honest team.