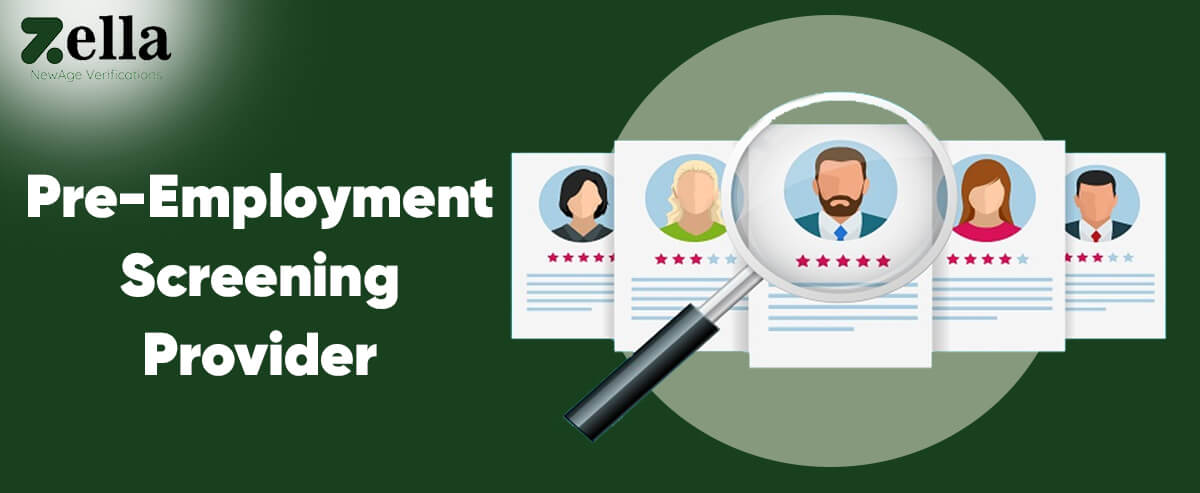 Beware of These Warning Signs in a Pre-Employment Screening Provider
As an employer, you have hundreds of responsibilities to fulfill. But one of the most tiring ones is recruitment. This is because it is time-consuming and requires looking into multiple aspects. Hence, if you wish to hire the best possible employees, it is important to take the help of pre-employment screening services.
These companies provide you with data that helps you in making better hiring decisions and rule out candidates that can be a potential threat to your company in the future. But how can one know whether the information provided by the screening company is reliable? And if you are already utilizing the services of a company, what are the warning signs that indicate that it is time to switch to a better one? In this blog, let us have a look at these warning signs.   
Warning Signs in a Pre-Employment Screening Company
1. Lack of Credentials
A background check company should have all the necessary certifications and credentials required to provide pre-employment screening services to businesses. These are a sign of their reliability and authenticity, and if a company does not have them, it is better to look for other available options.
2. Poor Customer Service
One thing that defines a company across all service sectors is its customer service. Therefore, your choice of pre-employment screening company should have a compassionate and trained customer service team who can answer any queries that you have and troubleshoot the issues that arise. This will help you ensure that they will assist you in any relevant matter with patience and kindness.
3. Delayed Turnaround Times
Before hiring a pre-employment screening company, you should enquire about their turnaround times (TAT). In addition, punctuality is key when working with a pre-employment screening because you're also responsible for reciprocating to the candidates. So, if it takes them too long to respond and deliver their services, the background check company may not be suitable for you.
4. High Prices or Hidden Fees
Researching the usual price of the services you need from a pre-employment screening company is essential. If the company of your choice is charging too much above the average, it might not be the best choice. Asking upfront if there are any additional costs will help you avoid unpleasant surprises later.
5. No Safety Protocol in Place
When you hire a pre-employment screening agency, you give them access to sensitive data about your business and its employees. Hence, before hiring any firm, you should ask them what they will do to protect your data. If they don't have evolved measures in place, working with them might not be a good idea.
6. Very Fewer Reviews
Customer reviews are a reliable indicator of the quality of a business's offerings because it reflects the opinions of those who have used the company's products or services. Because of this, they have become one of the most useful resources for assessing the reliability of a company or its offerings. Hence, before signing up with a pre-employment screening firm, it's a good idea to read some of their reviews online. If there are few or no reviews, this could be a sign that the company is not reliable.
Conclusion
Employers who want to make good hires should always use a pre-employment screening service. However, there are red flags that can point to a potentially inefficient business. If you are in the market for a pre-employment screening service, being aware of these red flags will help you make a well-informed choice. 
For reliable assistance with background checks and other pre-employment screening needs, look no further than Zella Information. We offer a wide variety of services designed to assist you in making smarter hiring choices. We also employ cutting-edge tools and our substantial expertise to assist you in evaluating and filtering potential hires. As a result, you can rest assured that your work environment will be better and more productive when you hire us!