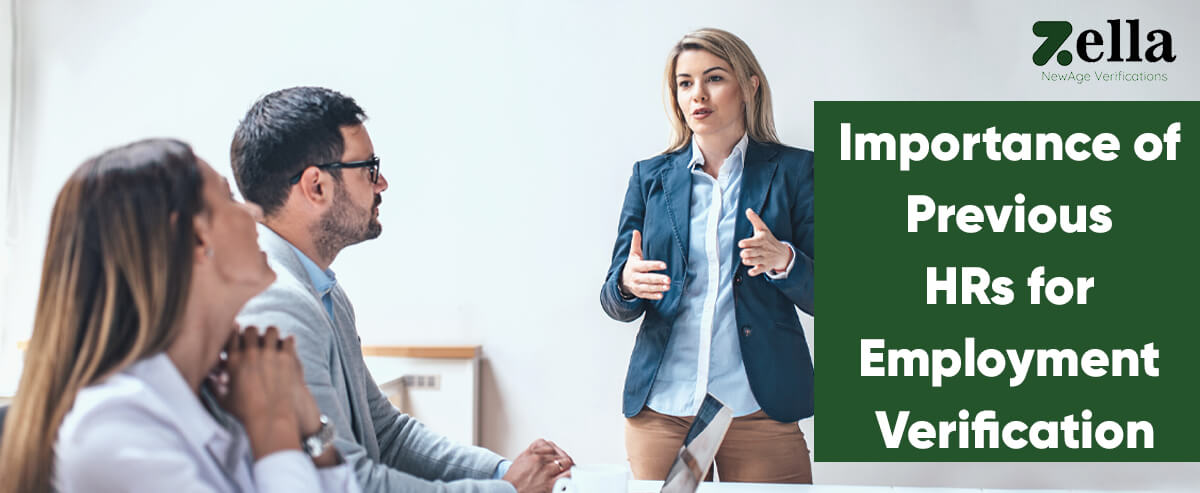 The Importance of Previous HRs for Employment Verification
If you are someone who constantly faces issues with hiring quality candidates, employment verification is an excellent tool that will simplify the hiring process. There are many employment verification companies that can ensure that your candidates have the necessary skills and experience, as mentioned on their resumes. And the best people who can help verify such details are the HRs of their previous workplaces. They have all the information in the most authentic versions and hence can help you avoid candidates that can harm your business in one way or the other. In this blog, let us get a deeper understanding of how previous HRs are essential for employment verification services.
How Can Previous HRs Contribute to Employment Verification
There is no denying that employment verification is one of the most important assets for the process of hiring newer candidates. And there is a good reason behind this. You would not want to hire individuals who do not have the experience they claim to have.
And one of the best ways to verify someone's employment history and their qualifications is to talk to the HR department of their previous companies. This is because they maintain accurate records of the work histories, job titles, qualifications, dates of employment, performance reviews, and salary histories of candidates. They can also provide letters of recommendation to their employees which will further help them build a stronger portfolio when applying for newer jobs. What's more? HR or human resources departments can also provide an overview of the character and work ethic of the employee in question, which can help the pre-employment screening service provider make a better report.   
Hence, many employment verification companies contact the HR department of previous companies to get accurate information about a potential employee your business hires them. Indeed, sometimes this process can be time-consuming. But if done right, it is one of the best ways to conduct employment verification.
How to Make Sure You Get the Right Employment Verification Service?
As the world of employment changes, so does the hiring process. That is why an evolved workforce demands better techniques for employment verification. Hence, when availing of an employment verification service, make sure that they have the following characteristics:
They use multiple sources to verify employment history. 

They conduct a thorough background cheque before providing a report. 

They use technology in the form of various online tools that can help verify if the applicant is the right fit for a job. 
If your employment verification company does these three things, you can be assured that you are getting the accuracy you deserve for making the best hiring decisions for your business.
Why is Zella Information the Best Employment Verification Company for Your Business?
There are many reasons why Zella Information is the best employment verification company for your business. For one, we make sure to use the most extensive methods to provide analysis of your potential hires. Moreover, we strike the right balance between conventional verification methods and technological tools to make your hiring process as efficient as possible. Lastly, we offer the most competitive prices for our services. 
Conclusion
In this blog, we have tried to zoom into the important role that prior HRs play in the process of employment verification. With this information, we hope that you will be able to use them as a resource in order to analyze the job seekers' previous work experience and performance in their previous roles.