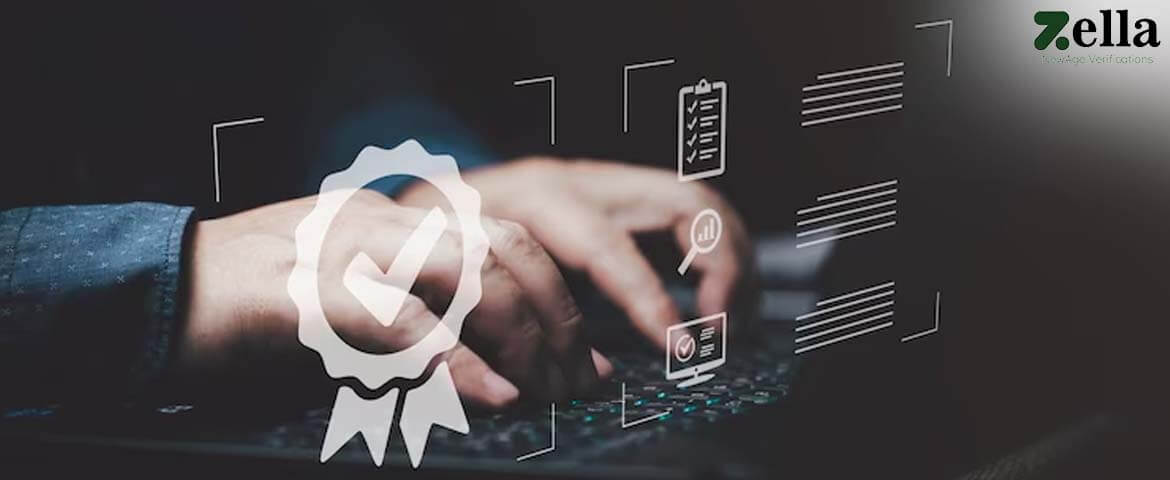 How is Education Verification Carried Out in India?
The most crucial part of a thorough background check is validating all claimed educational credentials. The modern workforce, whether in the blue-collar or white-collar sectors, requires its employees to have at least some formal education. Companies may want to take a candidate at face value when it comes to their school background. However, it is crucial to formally verify the candidate's scholastic promises.
As competition for jobs rises, people are forced to use any method they can think of to land a position. Many people seeking employment have been caught lying about their credentials to increase their chances of being hired. Background checks are necessary because unethical practices like degree fraud, phoney institutions, and fabricated claims can be hard to spot. Between 2 and 2.5 million college graduates are produced each year in India. This massive inflow of degree-holders highlights the need for strict educational qualification verification procedures.
Verifying Academic Progression is Crucial
As an employer your first order of business is to guarantee that everyone you hire is equipped with the appropriate knowledge and expertise. The candidate's coursework that is directly relevant to the job can be uncovered through a thorough review of the candidate's academic history.
Second, guard yourself against fraudulent certificates that could be used to fool prospective employers. Many scammers take advantage of the loopholes in the educational system by selling fraudulent certificates in exchange for cash. No government or other formal body recognizes or endorses these groups. Instead, they partner with organisations outside of government that use practices that go against the letter of the law.
Third, check that your potential employee's foreign credentials are valid. The trend of students seeking university education outside of their home country is growing. It's possible that the available educational options in those countries don't provide a clear road to the desired job. In addition, the accreditation status of an individual's degree programme and the credibility of their foreign school of education must be confirmed as part of the education evaluation procedure.
How Do Businesses Ensure the Validity of Resumes and Transcripts?
Degrees and certificates are verified for authenticity at the respective schools' administrative offices. Third-party education verification services are used by businesses and educational organisations because they have access to their own private datasets. When validating a student's academic credentials, a number of factors must be examined and verified.
1. Name and Identification Number
Verifying the given name and identification number serves as a proxy for an actual identity verification. Verifying a candidate's stated university attendance requires matching the candidate's identity and registration number with records kept by the institution in question.
2. Course Information
Verifying course information is crucial because it establishes a causal relationship between the applicant's educational background and the position being given. The candidate's course history will be noted, and the courses' applicability to the position will be checked.
3. College Year
Many applicants forge  their college years because employers value youthful workers. It is simple to verify a candidate's claimed educational achievements by calling the respective educational establishment.
4. Graduation Standing
This is a good indicator of the applicant's overall excellence. Employers often look askance at applicants who have dropped out of school. Due to the nature of the position, applicants may need to have extensive experience and education. 
Conclusion
As previously stated, there is a proliferation of forgery in the form of phoney schools and certificate factories. Candidates may exaggerate their academic achievements or omit years they dropped out of school. In order to avoid employing subpar candidates, inconsistencies like these must be uncovered during the authentication of academic credentials.
Businesses can protect themselves from potential risks associated with applicants who attended questionable educational institutions by confirming the legitimacy of the institution. This can be done by comparing information about the school with that which is publicly available, such as that which is maintained by the UGC.
Read also: The Global Identity Verification Market is Rapidly Increasing- Why?