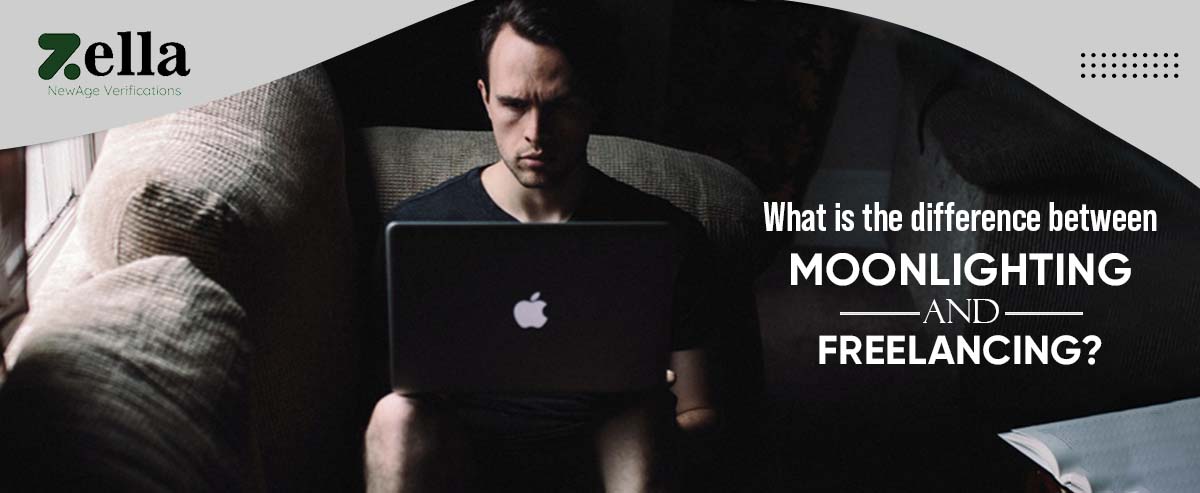 Moonlighting and freelancing : What is the difference between both?
Often people are seen working two jobs, basically to earn more money. Even though it's legal in India, many employers or companies do not want their employees to work two jobs. If we consider the employee's point of view, they want their employees to put their entire energy into their work. However, in times when the recession is going on and people struggle to meet ends.
They prefer two jobs. Some do moonlighting while some opt for freelancing while working full-time. Moonlighting is receiving a lot of attention and debate online. While employees are in favor of moonlighting while employers are not. Both have their own benefits and drawbacks for employees. Let's understand what they are and what their differences are.
What exactly is Moonlighting?
Moonlighting refers to having another job which means you have your 9 to 5 job, when you finish that, you move to another job. Both are with different employees, industries, and niches.
People generally moonlight to maximize their talent or to earn more which they are not able to from one job. Usually, these jobs are for limited hours that do not need exertion by employees. Ever since working from home became normal, it gave people more time to complete other work. So they have started working two jobs to earn more. For instance, teachers teach in school from 9 to 5 and then provide tuition in the evening.
As far as its law or legal status is concerned, India does not entirely ban moonlighting. However, there are some rules. Such as when you join a company, you sign a contract. If it's in their clause, you cannot moonlight.
What exactly is Freelancing?
Freelancing as you know is an individual or professional who works on a contract or project basis. They are not dependent on one company but work for different companies based on their requirements, or contracts.
Moonlighting vs Freelancing
Freelancing is not employee, they are self-employed. As long as it doesn't clash with your first job or business niche, you can easily do freelancing. Moonlighting is a full-time job while freelancing, they work themselves. You can be a full-time fashion designer and freelance content writer or vice-versa.
Working as a freelancer and full-time job is more beneficial compared to working two jobs. As you are not breaching a contract with your employer and work at your convenience. The second job is usually taken after 9 to 5, so it should be less difficult and complicated. It would be better for the employee, you can save your energy for your full-time job, and also earn more money.
Read also: How to Find Dual Employment And Employee Moonlighting?
While it's also beneficial for employees, employees will not feel disheartened and will work with the same energy. Moreover, they are not breaching any contract.
Conclusion
Moonlighting is legal and should be allowed to employees till they are not breaching a job contract and does not affect their work. Both employees and employers should be beneficial in their work profile.