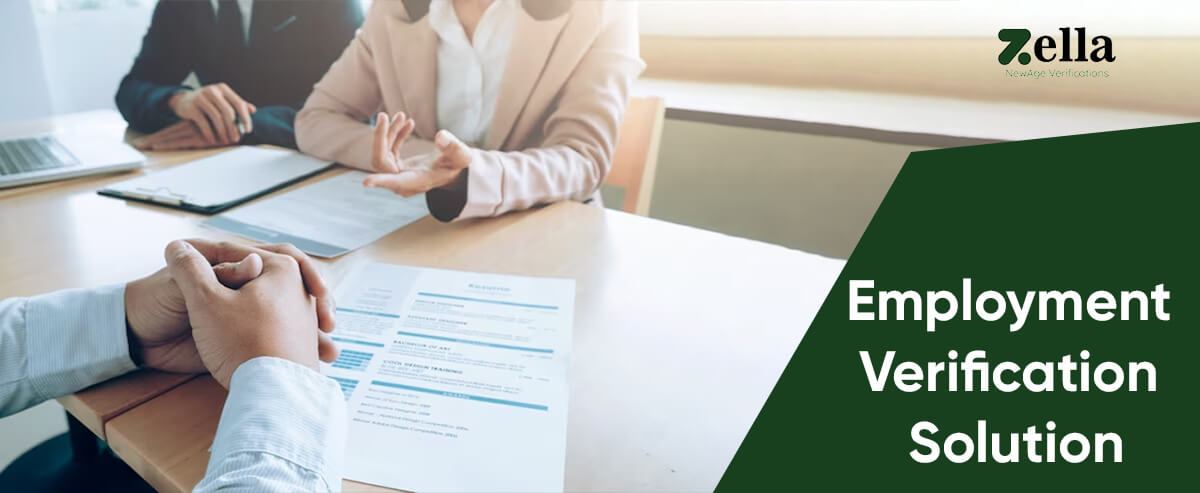 Solving the Employment Verification Problem With Zella
In order to conduct background checks, companies can use Zella's technology solution. The employee verification check is fast and trustworthy because it uses the candidate's ITR and Provident Fund details. Using this service, you will find out where the candidate was employed, their last reported salary, and a lot more. There are more and more instances of white-collar crimes happening everywhere, which makes managing checks more relevant than ever. These checks help shareholders, consumers, staff, and society as a whole. 
Reliable pre-employment verification services like Zella are essential to conducting effective candidate verification. Your candidate's reasons for leaving their previous employer are probably unclear, so you should be on the lookout for red flags. Therefore, it is important to conduct a background check to determine if any allegations of misconduct have been made or if any financial misappropriation has been committed. A more serious offense would be if they had lied about working at a specific company. Verifying their employment status can be accomplished by conducting an employment verification check.
Companies can obtain proof of employment in various ways. Some of them include requesting proof of employment letter, collecting salary slips, listing references, or executing contracts. The purpose of this article is to review the main reasons for employment verification requests and the ways in which companies can fulfill them.
Choose the right service
Professional social media applications like LinkedIn may give the impression that an individual's online presence or resume/CV is enough to prove their employment. In many cases, however, would-be verifiers will prefer a more formal certification, especially if the transaction involves money.
The progression of a process for responding to employment verification requests will help the business save expenses and speed up response time. Human resources and other employees may be prevented from completing other essential tasks if they spend time sourcing information for a request. Verifying employment is crucial to many important decisions, including purchasing a new home for an employee. Employers can automate the process by choosing a Zella or other third-party verification service to complete a verification request.
Methods for employment verification
The process of contacting an employer can sometimes be challenging. The company and the employee may have a delicate relationship due to insufficient HR support. 
To ensure that a request for a candidate's employment details is authorized, businesses should contact the candidate to let them know they've received the request. During the process of gathering employment verification information, companies determine how it should be presented. Is there a format specified by the person making the request? Can an informal reference be used instead of a form? For employment verification, companies should issue a proof of employment letter whenever they are unsure. This letter contains all relevant information regarding an employee's employment history. It is often sufficient to use a combination of other approaches as well. There are, however, other methods of verifying employment.
An employee's pay stub records his or her past income from an employer. The data is useful when a credit card application asks for information about an employee's earnings, but sometimes it is illegal to disclose that information. In order to ensure that confidential information isn't exposed, employers should converse with an advocate or local law.

References detail the role and performance of an employee within the company. Most businesses conduct reference verifications periodically, and employees' past managers or colleagues can vouch for them.

A contract & agreement prove a jobholder's relationship with an organization. However, it is only acceptable,f the candidate accepts the job offer. There is a problem with this method of verification in that there is a lack of evidence that the candidate performed the duties they were employed for. The process of employment verification is greatly simplified with Zella Services. In most cases, this only applies to employers who use such a service actively.