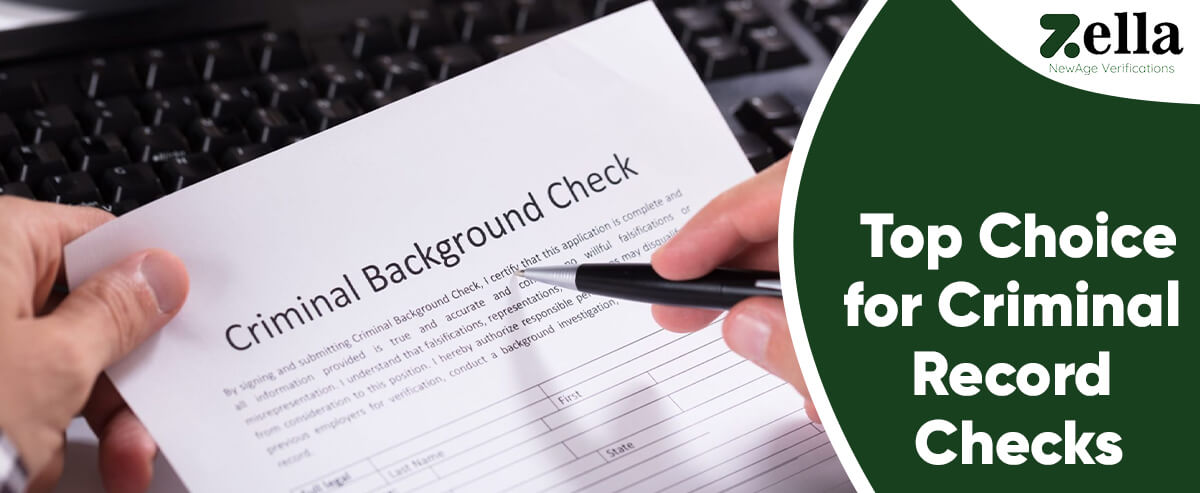 Why Zella Information is the Top Choice for Criminal Record Checks?
Are you tired of sifting through countless results on Google when looking for a reliable criminal record check provider? Look no further than Zella Information! As the top choice for criminal record checks, Zella Information offers a user-friendly platform and comprehensive background screening services to ensure that you make informed hiring decisions. Keep reading to discover why Zella Information is the best option for your business needs.
Introduction to Zella Information and their Criminal Record Check Services
As a business owner, one of the most important things for you to ensure is that your employees are upstanding citizens who are capable of behaving professionally at work. One of the most accurate ways to ensure the credibility of your employees is through a criminal background check. This is where Zella Information comes in. They will take care of checking all the criminal records checks and provide you with all the information related to the employees. You can make use of that and hire genuine people as your want.
Zella Information's database is updated daily, so you can be confident that you're getting the most accurate information possible. In addition to its comprehensive database, Zella Information also offers a variety of other features that make them the top choice for criminal record checks. Zella Information's online website is easy to use and you can get information about all the services. If you are in need of background verification services, you should reach out to Zella Information. Our online website is easy to navigate and you can see all the services we provide.
Zella Information Checklist To Validate The Criminal Records
If you are an employer or an individual who wants to perform some background verification related to criminal record checks. Then Zella Information is the best place to do it. They will provide you with all the details you need to check on the candidates. Let's look into the types of records:
Standard Criminal Record Checks
:
A standard criminal record check is a basic check of provincial and national databases for any criminal convictions. This type of check is typically used for employment screening.
Extended Criminal Record Checks
:
An extended criminal record check includes everything in a standard check, plus a search of local police records. This is mainly used for banking services. 
Comprehensive Criminal Record Checks
: 
This check is mostly used for employees who are to occupy job positions that need high-security clearance. This requires a deep level of criminal record check since the position they are in requires handling sensitive information. 
Benefits of Using Zella Information 
Now that we have seen what a criminal record check is and why you need it we will move on to learning about the benefits of using Zella Information's services for your verification needs. 
1. The Results
:
Zella Information offers quick results most importantly accurate information as per one's requirements.   
2. Comprehensive Coverage:
Zella Information searches through millions of records to provide you with comprehensive coverage of an individual's criminal history.
3. Affordable Pricing:
Zella Information offers affordable pricing options, so you can get the information you need without breaking your budget.
Conclusion
Zella Information's team of experts goes deep into the records and gathers information to provide every detail possible when it comes to criminal record checks. They provide quick and efficient service. The most important thing is that they care about accuracy and the risk of the job associated with it. So, you will be provided with the most accurate and authentic information.