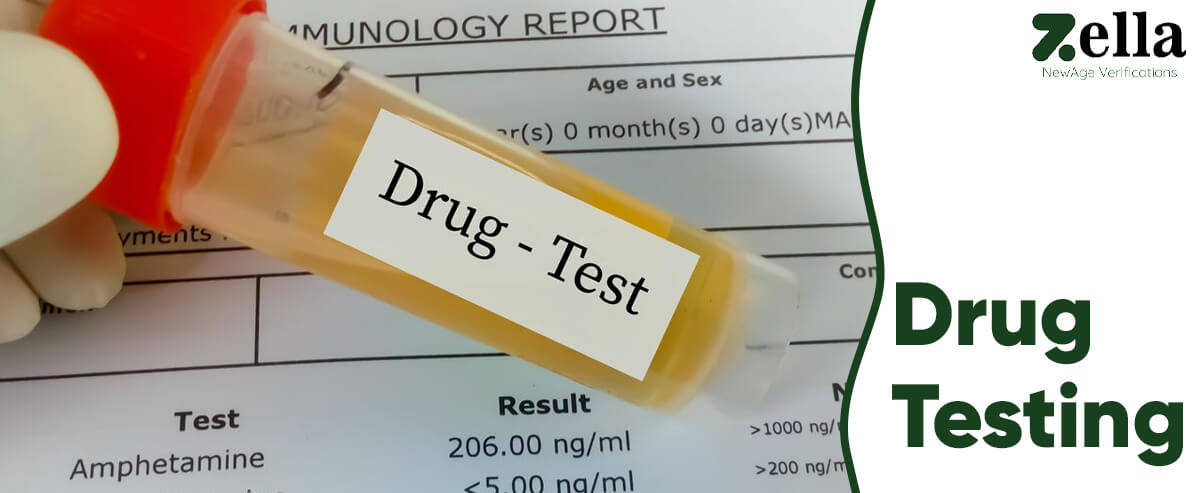 Drug Testing- A Necessity For A Safer Workplace
A safer workplace is not an option but a necessity. A safer workplace can indulge in greater productivity and efficiency and promote trust between employees and higher-ups. 
The company needs to provide a sense of security to its employees in terms of monetary, health and the environment. A safer environment can be very hard to provide because no one knows what goes to a human mind that needs help. To avoid future adversities in the environment, HR always takes the first step of proper screening with drug testing, which is also essential for employees to clarify before getting the job. 
This blog will talk specifically about drug testing and why it is important to perform regularly in workplaces to maintain safety and harmony at the office.
A Short Brief On Drug Testing
Most of the employment screening is done through a 5-panel standard drug test. A standard drug test consists of 5 to 7 drug substances testing. A standard five-element drug test consists of marijuana, cocaine, PCP, and basic opiates like morphine, Codeine, Heroin, and Amphetamines. These five are the most common drugs found in the human body. 
Any human being who is an addict prone to any abusive substance can be easily detected through a standard drug test done by urinalysis.
An advanced drug test can also include other substances indicated that detect benzodiazepines, Ecstasy, Methadone, Propoxyphene (opioid pain reliever), and more, depending on where you work and what the risk of using drug substances is.
Why Drug Testing?
It is essential to mandate drug tests at every office screening procedure regardless of the profession. Drug testing is an effective risk management process where HR goes through the reports, and potential employees only get the job when they come clean. Furthermore, drug testing also helps out HRs to see the overall productivity of the potential employee, maintaining a safer zone. 
Suppose someone applying for a job is suffering from abusive substances; they might have issues overcoming it, which results in aggressive behaviour, regular absence, etc. Hence, drug testing every potential employee before giving them the job is important. Any institution or company can avail of a standard drug test. There are also specific drug tests apart from standard drug tests in sports and government employment procedures.
Important Elements To Follow While And After Drug Test Screening
When a company ensures safety and manages future risk through drug test screening, they should make sure that they complete a follow-up in this procedure.
1. Regular intervals
Drug testing should be done regularly to initiate the risk management system after the screening.
2. Everyone should take it   
All the employees should initiate the drug testing in their office, including the officials. It builds a sense of trust that everyone working is clean and safe and contributes to the betterment of society and productivity in everyday life.
3. Random drug test screening
Random drug test screening should happen on random dates so that no one can forge a drug test.
Advantages Of Drug Testing In The Workplace
There are plenty of advantages when there is a drug test screening policy in the workplace.
1. Secure working place
One of the major benefits of drug test screening is that the environment becomes safe. It becomes safe from the addicts that pose a risk to other working colleagues. It gives everyone a sense of security that the place they work is 100% safe with no criminals or addicts involved.
2. Risk management
When having a drug test screening before giving an employment contract. A company is also managing any potential risk in the future. The company saves itself from various lawsuits and controversies. The company would be held accountable for not providing a secure workplace to the employee and giving employment to someone who is a potential threat.
3. Goodwill of the company
A company should always maintain its reputation no matter what. A company that provides a secure environment will always have a good reputation in society. In comparison to a company that has been accused of hiring drug addicts. Hence companies need to manage risk beforehand to maintain the company's Goodwill.
4. Increases productivity
Addicts who are prone to abuse substances often ditch work or are unable to complete tasks at a time. By drug test screening, companies ensure less employee turnover and more productivity with healthy and clean people.
Conclusion
Drug test screening should be mandatory at every company, no matter the profession, because of rising risks. Companies should always provide a secure environment for the people who work for them.